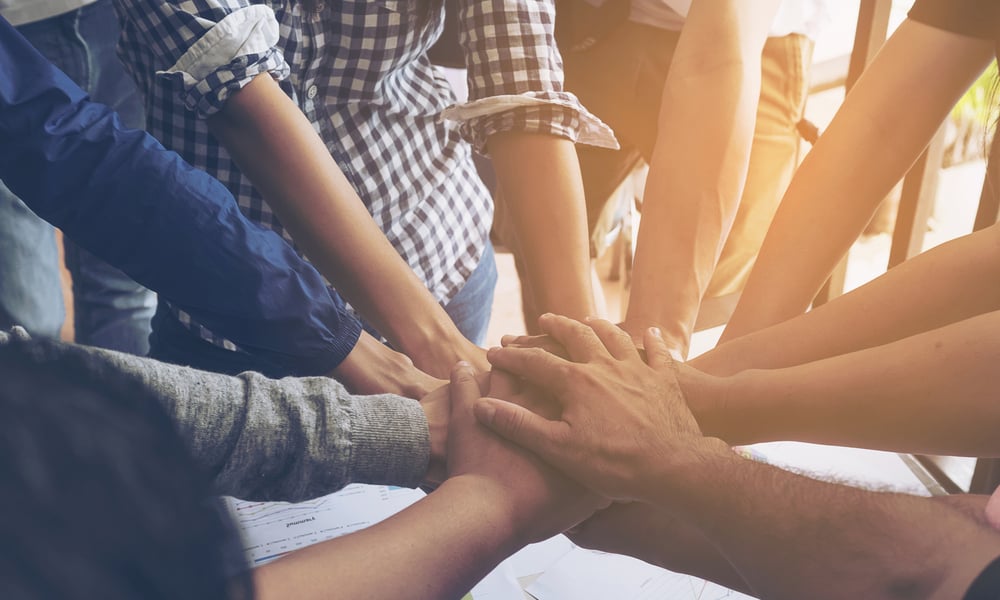 United Food and Commercial Workers are setting a precedent for the cannabis industry.
Northern California's South Bay now has its first cannabis union. Representatives from the United Food and Commercial Workers (UFCW) announced on Friday at San Jose City Hall that workers at the town's MedMen dispensary location would organize.
Employees at the dispensary will enjoy wages that come in at $3 above Californian minimum wage, two weeks of vacation pay, 40 percent employee discounts, and time and a half overtime holiday pay, among other benefits.
As cannabis becomes legal in more and more jurisdictions, advocates and lawmakers are grappling with how to make the industry economically just, especially when it comes to individuals who were penalized under marijuana prohibition by racially biased law enforcement. Labor advocates say that unionization of the cannabis industry is one way to ensure that social equity for workers is not forgotten in the Green Rush.
"I think there's a greater responsibility for advocates like us and others to ensure that this happens," said UFCW strategic campaign director Jim Araby, who gave props to MedMen for its role in the process.
UFCW has been working to represent marijuana workers in California as far back as 2007 and now counts 10,000 cannabis workers union members in 14 states. The union started its first nationwide cannabis organizing campaign in 2011. MedMen's workers are already represented by UFCW at MedMen's Pasadena location and in New York.
The move to unionize in the marijuana industry is protected under California law, specifically the Medicinal and Adult Use of Cannabis Regulation and Safety Act of 2017, which states that labor peace agreements — briefly, an accord stating that unions won't encourage strikes, but that management won't stop workers from organizing — be instituted in any state-licensed cannabis business with 20 or more employees.
San Jose Council member Magdalena Carrasco said she was happy that the cannabis industry was making good on its promise to voters. "While the cannabis industry is taking a turn from infancy to a billion dollar business in California, I'm happy to see that our workers will be sharing in that process," Carrasco said. "We're delivering on a promise made to our voters, that those employees would be under labor peace agreements."
MedMen has entered into serious problems over the last year. In December, former employees filed a class action lawsuit over what they alleged were serious labor law violations. Then at the beginning of 2019, former CFO James Parker filed a lawsuit alleging that top executives regularly used racist and sexist language, not to mention committing bank and financial fraud.
But MedMen San Jose employee Hannah Bass is heartened at her employer's openness to labor organization in its dispensaries, and put the word out to other workers that unionization could be a positive force. "The union is there to help you," she said. "It's more about stability and a standard of care to let you know that your voice is being heard."
Source: High Times