Warriors for Workers
Honoring California's extraordinary legislators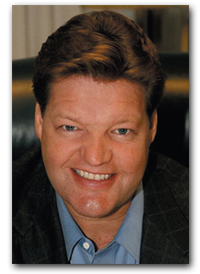 Recently, UFCW 8-Golden State President Jacques Loveall addressed an event sponsored by the California Labor Federation honoring California state legislators with 100 percent records of support for pro-worker legislation. Here are his remarks.
I am honored to have been asked to join a list of extraordinary Californians.
The people I am talking about are elected officials who honor the sacred trust placed in them.
It takes courage. It takes integrity and conviction to their beliefs to do what this group has done.
I can't help thinking of Flint, Mich., and the children who were poisoned by the people who were supposed to look out for them. It is a tragic example of the culture of politics for sale.
Integrity matters. Real people's lives depend on it.
Every year, we ask legislators to stand with working people on issues like heath care, retirement, raising wages, immigrant rights and protecting the freedom to join a Union. And every year, an army of corporate lobbyists pressures them to vote no!
So this is a special night. Because here we get to honor those who put the needs of working families above the agenda of big corporations.
Not half the time.
Not three-quarters of the time.
But with Every. Single. Vote.
The legislators we are honoring tonight stand with working people 100 percent of the time. And they do so with pride.
They don't just talk the talk on workers' rights. They walk the walk. They support an economy which doesn't just work for the wealthy elite, but works for everyone.
They are Labor champions.
They are warriors for workers.
And I couldn't be more proud to say, this year we are honoring more 100 percent Labor champions than ever before!
Let's hear it for our 100 percenters!
They have our backs 100 percent.
Here are their names:
State Assembly:
Toni Atkins
Rob Bonta
Ian Calderon
David Chiu
Kansen Chu
Bill Dodd
Cristina Garcia
Eduardo Garcia
Mike Gatto
Jimmy Gomez
Roger Hernández
Chris Holden
Reggie Jones-Sawyer
Patty Lopez
Jose Medina
Kevin Mullin
Adrin Nazarian
Anthony Rendon
Freddie Rodriguez
Miguel Santiago
Mark Stone
Tony Thurmond
Shirley Weber
Das Williams
State Senate:
Jim Beall
Marty Block
Kevin de Leon
Isadore Hall
Ed Hernandez
Jerry Hill
Ricardo Lara
Mark Leno
Connie Leyva
Mike McGuire
Fran Pavle