Negotiations between the Southern California UFCW Locals and the companies resumed this week. Three months have passed since the contracts expired and on June 2nd the companies finally presented their economic package.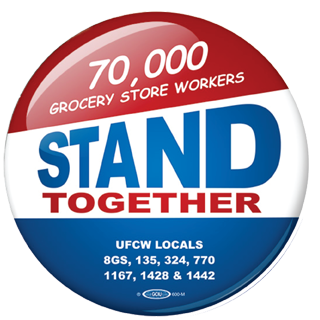 "The company's economic proposal disregards the needs of our members, ignoring the growing cost of living in Southern California," said President Jacques Loveall. "Their proposal does not give our hard working members due credit for the companies' record profits."
In addition to an inadequate wage proposal, the proposed benefit changes would drastically increase employee health care costs, potentially reduce benefits, and decimate our pension plan.

As a result, plans are being made for strike vote meetings to be held shortly. Additional plans are in the works to reach out to community partners and increase public support.
Please watch your mail for your additional information and contact your District Union Representative if you have any questions.
Continue standing together and remain united!
Together, we will prove, Solidarity Works!