In meeting halls across Southern California, UFCW Unions have voted overwhelmingly to authorize a potential strike against Albertsons, Pavilions, Ralphs and Vons.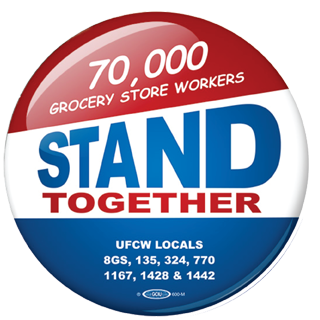 This strike vote was critical to send the employers a clear message we mean business as we continue to meet at the bargaining table.
By standing together and flexing the strength of numbers, we will prove, yet again…
Solidarity Works!
Thank you for your continued support!