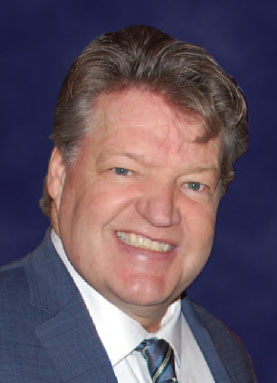 Jacques Loveall
President, UFCW 8-Golden State
UFCW International Vice President
On Labor Day 2023, America's labor unions have reached a threshold.
In cities and towns across the nation, working people are waking up to their right to join together and demand the dignity and justice they deserve.
We see this play out as our country's summer of strikes likely will extend into the fall and beyond. At Hollywood studios, hotels, government offices and countless other workplaces, working people recognize their collective power is the best option for improving their jobs and economic welfare.
Through unions, American workers can obtain a fair share of the profits made possible by their labor. Through unions, workers can ensure a safe, positive and productive working environment.
Unions have another role as well: a public voice for members and all working people.
This is why our union, the United Food and Commercial Workers, is calling on regulatory officials at the federal and state levels to reject the proposed merger between Albertsons Companies Inc., owner of Safeway, Vons and Pavilions in Nevada and California, and the Kroger Family of Companies, which owns Smith's in Nevada and Ralphs, Foods Co. and Food 4 Less in California.
If it's allowed to proceed, this deal would make the combined entity the largest food retailer in the United States with nearly 5,000 stores, more than 700,000 employees and nearly 4,000 pharmacies.
While Kroger and Albertsons, already the country's two largest supermarket conglomerates, insist grocery prices would go down due to efficiencies of scale, the opposite result is more likely. Most people understand reduced competition means higher prices for consumers.
What's more, we remember what happened when Albertsons acquired Safeway back in 2014. To appease regulators, the merged company sold 146 Albertsons, Pavilions and Safeway stores to a small Northwestern chain called Haggen. While Haggen was a well-meaning union employer, its expansion failed and the company was forced to declare bankruptcy within a year, causing thousands of workers to lose their good union jobs.
We can't in good conscience support this merger unless we have ironclad guarantees that middle-class jobs will not be jeopardized. Without such guarantees, the Kroger-Albertsons deal could cost American workers more than $300 million annually, according to an analysis by the Economic Policy Institute.
Today's reenergized spirit of activism shows us the nation's mood is shifting toward empowering people to fight for a fair balance between corporate profits and workers' welfare.
Since the time our country was founded, unions have made achieving the American dream a possibility for millions of hard-working people. Sometimes the road to success may seem long and difficult, but when working people are truly united, they can achieve wonders because as our union's motto says: Solidarity works!
On Labor Day, the nation joins us in celebrating the value of hard work and its fair rewards.
Jacques Loveall is president of UFCW 8-Golden State, which represents workers in supermarkets, drug stores, meat and poultry processing plants, wineries, cannabis shops, medical offices and other workplaces across most of California.
Reno Gazette Journal
www.rgj.com