"If we educate our younger members, respect the contributions of our older members and honor the sacrifices of those who came before us, our Union will thrive forever,"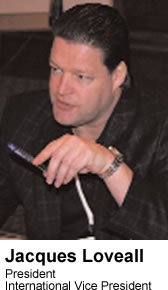 "We have an extraordinary history of establishing dignity and justice in the workplace."
Loveall has been involved with the UFCW since before the day he was born. "I attended my first International convention in my mother's womb and have been to every one since," Loveall said.
Loveall officially joined the Union when he began working for Alpha Beta bagging groceries in 1977.
Being a Union member at a young age was natural for Loveall, being one of seven children in a family with several generations steeped in Union history and tradition.
A Lifetime with the Union
After working in the supermarket industry for several years, Loveall served for four years as an Organizer for the UFCW International Union. He then became a Union Representative for UFCW 588, working extensively in the organizing department in the 1980s and becoming its Organizing Director in 1990. He became Executive Vice President in 2001 and President in 2004.
Today, as President of UFCW 8-Golden State, Loveall leads the largest UFCW affiliate in the Western United States, with 30,000 members.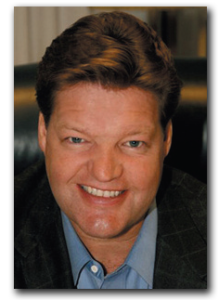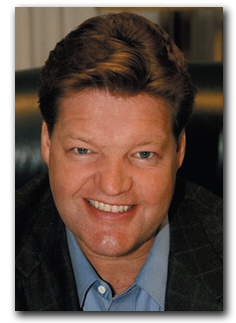 Loveall was on the International Union's first "Committee for the Future" and was appointed by the president to the National Bargaining Strategy committee. He is also active with the Change to Win Federation.
Loveall is an innovator in the use of multimedia, videos in particular, to educate members and the general public on core Union principles.
In addition, Loveall is chairman of Group Administration and the UFCW Northern California Pension Fund and is a trustee of the UFCW Northern California Health and Welfare Fund and the International Foundation of Employee Benefit Plans.
Loveall serves on the International Executive Board of the Northern California Joint Labor Management Committee.
Loveall also serves on the California Labor Federation's Advisory Committee, the Sacramento Labor Council's Regional Organizing Committee and the boards of the Loveall Foundation for Children and the Coalition to Advance Working Women.
He founded UnionOnline, a technology development group serving the needs of Organized Labor.
"The tireless commitment of our Union Reps and growing enthusiasm of our membership assures our success going into the future," Loveall said.