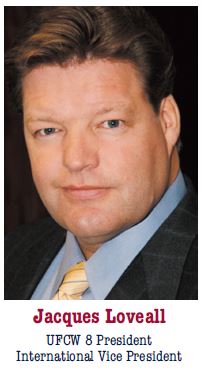 One year into a brutal war they never wanted, the people and leadership of Ukraine are teaching valuable lessons to the rest of the world.
They are teaching us lessons of courage — the courage to stand up for one's principles and the courage it takes to stand up against overwhelming odds.
I recently watched David Letterman's interview with Ukraine's president, Volodymyr Zelensky, conducted on an underground train platform in the country's capital, Kyiv. You can watch it on Netflix.
As trains roared past and air raid sirens sounded overhead, the two talked about courage and the qualities of leadership, which is all about how you conduct yourself in a way that makes others want to be better people.
Mr. Zelensky is without a doubt a great leader, someone who will be admired by future generations as a man who rallies support from his own people as well as the free world in defending the values we all cherish, including individual freedom, respect for life, and solidarity.
And yet, he is a modest man who speaks of love — for his family, for the soldiers and ordinary citizens who are sacrificing themselves on the battlefronts, and for the sky and land represented by the blue and gold colors of his country's flag.
Consider this man as a counterpoint to his adversary, Vladimir Putin, a selfish despot who puts himself above others and seeks power beyond anything else.
As Union members, we believe in standing up for our principles with courage and determination. We rally our own forces for the cause of protecting the gains made by working people, often against overwhelming odds.
The Ukrainian people's resolve is an inspiration and a reminder to do whatever we can for freedom, compassion and justice. This is why UFCW 8-Golden State has sponsored two groups of volunteers based in Poland who provide toys and essential supplies for distribution to refugees fleeing this brutal war.
Thank you, President Zelensky. Thank you, David Letterman, for your courage in bringing his message to the world. And thank you, Mark Blum, executive director of America's Agenda: Healthcare For All, for inspiring our efforts to help.
I, like others, am proud to identify with this Union and all people who share our values. I am proud to hear the lessons of the Ukrainian people.
Solidarity Works!